About Us
An Intrinsic Love for The Craft
Capturing Magic Through The Lens
I can always remember loving the camera. Every photo of me as a child shows me striking a pose so that that moment could be remembered. Once I received my first camera around age 13, I began capturing those moments for myself. I am thankful to not have to wind film or fear for the loss of my pictures if I open the camera too soon, but my love for that perfectly captured moment has not lessened.
Whether it's a graduation, wedding, new baby, family portrait or other event you'd like captured, I'd be delighted to apply that magical touch through amazing art photography.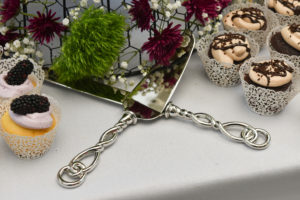 Product Photography
One Artistic Eye Deserves Another
It has often been a running joke that I specialize in "stuff" photography. I have always found joy in capturing pieces of art or still life because a single image of something as simple as a jar sitting on a table or a single blade of grass that is slightly higher than the rest can make a person stop in their tracks to consider something other than the stresses in their lives.
You may need pictures of your crafts for your Etsy account, of your artwork for a gallery, or other examples. No matter the reason why, I can provide you with documentation that not only displays your artwork, but captures its inner soul.
Capturing Special Events
Your Biggest Moments Captured, Without Interruption
There are many moments in our lives that we want to remember forever. So many events stick with us forever. Births, baptisms, graduations, weddings, anniversaries, and other important events come and go. Sometimes, we are so caught up in them that we may forget to grab that picture. Let me help you catch these moments so you can focus on being there.
I often notice that photographers can sometimes be "in the way" That is why I will try my best to be silent and out of the way, though occasionally giving an urging to change pose or stance, to get the picture just right. This is just one way I capture the magic.